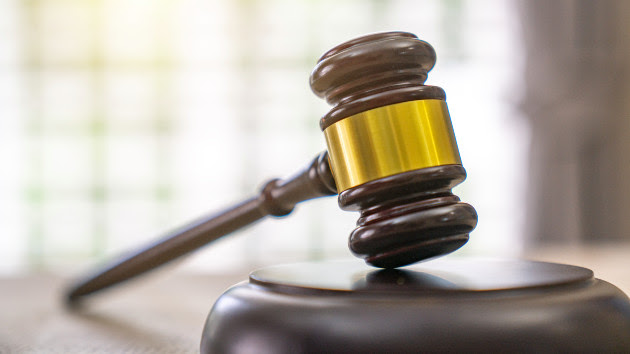 (NEW YORK) — Hunter Biden filed a lawsuit against Rudy Giuliani on Tuesday, accusing the former Trump attorney of computer fraud over his role in obtaining and sharing the alleged contents of an infamous laptop purportedly belonging to the son of the sitting president.
The suit adds to a growing body of litigation Hunter Biden has brought against alleged purveyors of his personal data, a trove that includes embarrassing photos and videos that have become ubiquitous in conservative news media.
Giuliani and his longtime personal attorney, Bob Costello — who is also named as a defendant in the suit — are accused of contributing to "the 'total annihilation' of [Hunter Biden's] digital privacy," according to the lawsuit.
The two "have dedicated an extraordinary amount of time and energy toward looking for, hacking into, tampering with, manipulating, copying, disseminating, and generally obsessing over" the data, the suit contends.
Attorneys for Hunter Biden filed the suit in a California federal court, where they are seeking a jury trial to determine damages. Giuliani and Costello did not immediately comment on the lawsuit.
Hunter Biden has embarked on a sprawling legal counteroffensive in recent months, targeting other alleged handlers of his hard drive data. He also sued the Internal Revenue Service over alleged "unlawful disclosures" made by a pair of whistleblowers who accused government prosecutors of derailing the investigation into Hunter Biden's taxes.
But even as Hunter Biden engages in a legal blitz, his own potential legal exposure continues to grow.
The 53-year-old is already facing three felony gun charges, and special counsel David Weiss has suggested his office might bring additional criminal tax charges in the coming weeks or months. The younger Biden has signaled that he will plead not guilty to the gun charges at an initial appearance scheduled for next week.
Giuliani, for his part, faces mounting legal and financial pressures of his own.
The former New York City mayor was named in two defamation suits totaling $4 billion related to his role in pushing false conspiracy theories about voting machines rigging the 2020 election. Giuliani has denied wrongdoing.
Giuliani is also on the hook for more than $200,000 in penalties and legal fees as part of a civil suit brought by Ruby Freeman and Shaye Moss, two Georgia election workers who recently won a defamation suit against Giuliani. Additional damages will be determined at a trial in December.
And in the latest twist, Costello recently filed suit against Giuliani, seeking nearly $1.4 million in unpaid legal fees.
In court papers filed as part of the defamation case in Georgia, Giuliani recently revealed that he is facing "financial difficulties" that prevented him from paying fees and fines in the case.
Copyright © 2023, ABC Audio. All rights reserved.